CLICK HERE. ALSO POSTED TODAY:THE GRAND TOUR(ISH)
THE WINTER OF DISCONTENT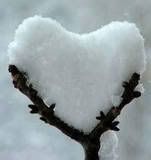 It has probably always been the case that mankind allows himself to be fooled into complacency by the vagaries of the weather.
It certainly was the case long ago in prehistory.
You may remember I have an ancestor who lived impossibly long ago, one Owongo by name, and if he's my ancestor so is his brutally ugly wife Mirumda.
They lived where all hominids lived back then, in Africa, and they had enjoyed many years of balmy weather, the summers barely varying from the winters, and everything so splendid that the people all went around naked, or tackle out if you prefer a more scientific term. They were completely at ease with their environment. If it blew a little cold in the mild winters they merely snuggled under a pile of skins kept for the purpose (Mirumda was careful to attend to perfuming them with the essence of flowers she created from … flowers).
Then, one morning, when Owongo was still asleep, Mirumda came rushing in and shouted at the top of her voice:
"Owongo, man mine, there's white stuff!"
"Stop talking silly buggers!" he growled back at her, "and let Owongo sleep. Owongo man and needs beauty sleep!"
"But white stuff!" she howled, and he just had to get up and look or he knew he'd never get any peace.
Outside the world was covered by a thin film of white stuff, just as Mirumda had shrieked, and flakes of it were idly fluttering down from the grey clouds that had come from nowhere during the night.
"The gods … what the gods doing?" he whispered, in total awe. "Is this the semen of the gods? Are we doomed to sink in such stuff?"
Then he noticed something else, and shivered. "And it bloody cold!" he added.
Mirumda poked the white surface outside their cave with one finger, and licked it. "Not taste like semen," she murmured, knowingly. "Taste like water, but cold."
"Owongo dreaming," decided her man, "Owongo dreaming and going back to bed to wake up good and proper."
"Owongo not go back to bed!" screeched Mirumda, "Owongo must go hunting. No food. Not even old bones. Nor yet any herbs. Owongo hunt or we starve."
He groaned. "It cold," he complained.
"Then Owongo wear skins!" she insisted. "Owongo wear special rabbit-skin boxers and nice bearskin coat!"
"Owongo not like to wear boxers..." he began, but she put her nose so close to his that there was barely a hair's breadth between them and shouted, "then Owongo starve and Mirumda go hunting!"
He knew when he was beaten and he retreated to the innermost sanctum of the cave, closely followed by Mirumda, and she kitted him out with a tasteful pair of rabbit-skin boxer shorts complete with home-crafted peg and toggle fly, and a thick but somewhat musty coat of bearskin. That coat must have been ancient because Owongo couldn't remember ever seeing a bear or meeting anyone who claimed to have accosted such a terrible creature.
Then he ventured forth into the wild world, only to discover that the white coating that had appeared everywhere turned his feet into blocks of ice.
He daren't return to Mirumda because he knew the kind of things she'd say to him if he did. But he needed a solution to his aching feet, and swiftly. If he'd known words like hypothermia he might have thought them and become worried.
There was, not so far away from his cave, a place where local tortoises went to die, widely known among the scattered hominid population as the graveyard of the tortoises. He knew of it because it was one place he didn't like to go to on account of having feasted on dead (and probably rotten) tortoise when he'd been a youngster and almost dying of the dreadful vomits as a consequence. But it gave him an idea anyway.
It was in a little valley between two craggy rocks and the ground was littered with tortoises in various stages of decomposition.
Owongo was nothing if he wasn't original, and he joyfully discovered that two of the medium-sized tortoise shells, when turned upside down, fitted his freezing feet a treat and even warmed them a little if there happened to be scraps of dead tortoise flesh still clinging to them.
He was proud of his new footwear and even prouder as he marched through the snowy landscape, his feet becoming almost as warm as toast.
And when he returned to Mirumda with a goodly haul of dead rodents for dinner, he showed Mirumda his warm feet and winked at her knowingly.
"Trainers," he said, and cackled to himself.
© Peter Rogerson 26.04.12